RallyPoint Live Q&A: 12 September at 3:00 pm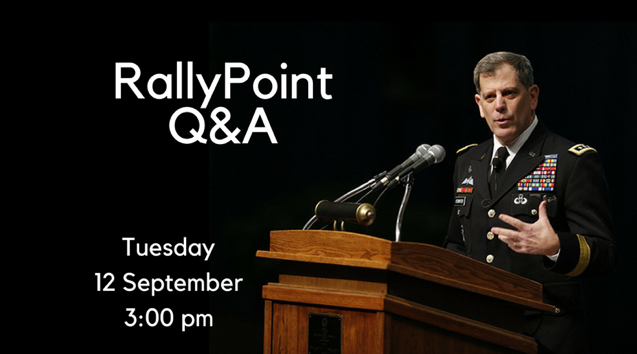 Join us at RallyPoint as they host Lieutenant General Michael Ferriter, former Commanding General of the US Army Installation Management Command, for a live Q&A on September 12, 2017 from 3:00-4:00 pm ET.
Expect questions and answers relating to his 35-year military career, building teams and services, and establishing a business that develops leaders and transforms organizations.
Find RallyPoint and participate in the discussion here – there's still time to get your question in!