Supporting Veterans & Business with 2017 campaign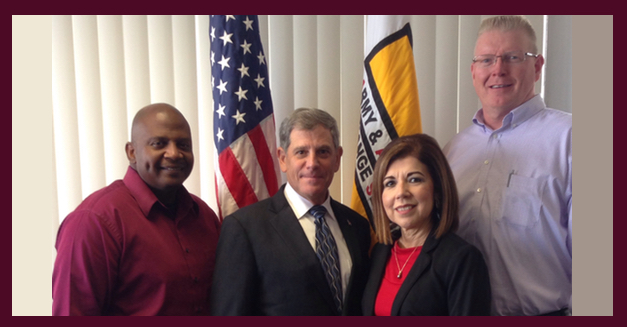 The Ferriter Group is pleased to announce and share initial steps to establish the 2017 Veteran Business Campaign.
On December 1, 2016 the Ferriter Group team (LTG RET Mike Ferriter, COL RET Greg Allen and CSM RET Earl Rice) hosted a phone conference with AAFES team (Trini Saucedo, Darryl Porter, and Mike Deerhake) in order to create opportunities for veteran-owned businesses from the Veteran Business Alliance.
The AAFES team opened the conversation by describing the importance of supporting veterans – families serving families. This positive attitude and recognition of the value of Veteran-owned and Veteran-friendly businesses was a powerful foundation for the discussion. It is clear that AAFES welcomes veteran-owned companies and wishes to support their success.
LTG Ferriter carried these companies to AAFES as a group because he believes when veterans are involved, everything gets better. As a start to the 2017 campaign, the AAFES team signaled plans to meet and discuss opportunities with each of these 15 companies. The Ferriter Group are calling the first 15 individual companies wave number 1 of veteran-owned and veteran-friendly businesses. The "walk-crawl-run approach" continues as we approach the end of 2016. The Ferriter Group will continue to assist this initial wave of companies and looks ahead to develop a second wave of businesses in the new year. Please get in touch with us if you are a veteran-owned business interested in exploring opportunities.